They say you can't find fine literature on television. They're wrong. Thanks to Webberly Rattencraft, The Book of Cthulhu has made a second appearance on Creepy Kofy Movie, being referenced by the Fact Rat during last night's presentation of the 1969 kaiju classic, Attack of the Monsters (AKA Gamera vs. Guiron). Here's a peek: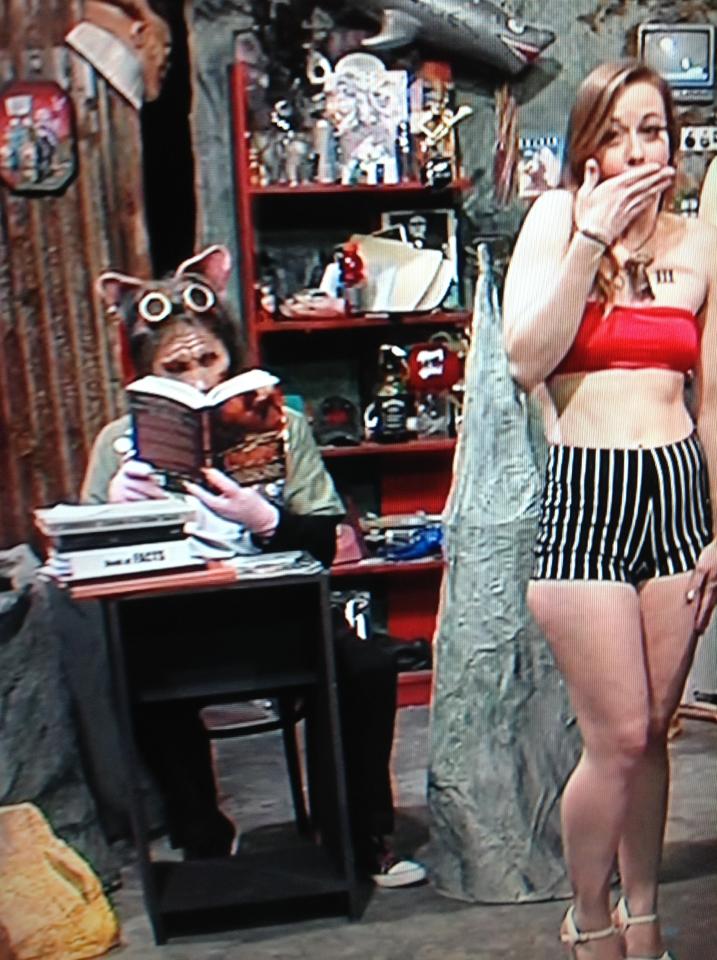 Just like playing Hidden Pictures: Can you see the rat reading a book? Look hard.
And The Book of Cthulhu II has received a new review. Katy Sozaeva at Now is Gone says, "These stories are all darkly brilliant gems of Cthulhuian/Lovecraftian imagination. Fans of Lovecraft will not want to miss it. Highly recommended." To read the complete review, which includes story-by-story notes and additional literary love for Neil Gaiman, Elizabeth Bear, and Johnathan Wood, visit Now is Gone.